Be Media by Animoca Brands announced the launch of the AFL Mint, the first phase of a  five-year NFT and Metaverse partnership.
The partnership is the first of its kind in the Australian sporting landscape.
The AFL Mint is the only official marketplace to collect licensed AFL NFTs. It will offer exclusive AFL items showcasing the iconic moments, spectacular highlights, and champion players, unique to the web3 and metaverse space.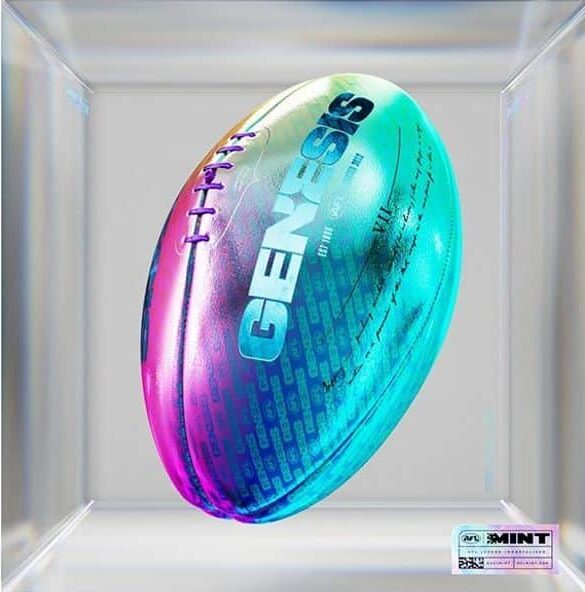 Other sporting codes which have launched similar NFT programs include NBA TopShots, ICC Fancraze, MotorGP Ignite and UFC Strikeforce.
This follows the announcement that Be Media has been acquired by Animoca Brands.
Jordan Fogarty, founder and CEO of Be Media by Animoca Brands: "I am thrilled to announce that our first partnership of 2022 is with the AFL.
"I've been a fan since I was a kid. I have a long standing, great love for the game so it's really exciting on many levels to bring this to life."
AFL chief executive Gillon McLachlan said the partnership was an exciting new chapter for Australian football, AFL players and the fans.
"Our aim is to continue to bring fans new ways of engaging in Australian football. By partnering with Animoca Brands, we will be playing in a digital space that is only getting bigger," McLachlan said.
"We are officially entering the Web3 space and excited to immortalise moments in time across our AFL and AFLW competitions."
AFL executive GM customer and commercial Kylie Rogers said that partnering with Animoca Brands ensures fans are getting the best and most innovative offering possible. "The AFL is excited to partner with Animoca Brands to take our game into the metaverse."
"Animoca Brands is at the forefront of the Web3 space and has partnered with a significant number of sporting organizations and international brands."
"We know we have the most passionate fans in the world, and we want to ensure our audience can continue to experience the game in different ways. We see the partnership with Animoca Brands as key to our next evolution in digital fan engagement." "