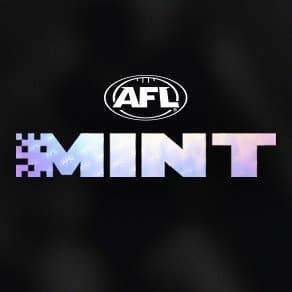 Jessica Sier – Apr 20, 2022 – 5.01am
The AFL is the latest sporting code to embrace digital assets, partnering with Hong Kong-based Animoca Brands to launch its own non-fungible token (NFT) marketplace featuring historic football moments and exclusive player access in the coming weeks.
The AFL and AFLW have built the 'AFL Mint' website from which fans can buy digital assets featuring their favourite players and gain access into immersive experiences, ticket upgrades and exclusive merchandise.
The move mirrors those of global sporting codes like the National Basketball Association, Formula 1, Cricket Australia and Tennis Australia in developing ways to profit from the surge of punter interest in NFTs.
Outgoing AFL chief executive Gillon McLachlan said the five-year partnership with Animoca Brands [https://www.afr.com/company/asx/ab1] marks a new way for the AFL to interact with fans. "Our aim is to continue to bring fans new ways of engaging in Australian football and by partnering with Animoca, we will be playing in a digital space that is only getting bigger," Mr McLachlan said. "We are officially entering the web3 space and excited to immortalise moments in time across our AFL and AFLW competitions."
Over the last 18-months, NFTs have exploded in popularity with everyone from Disney to Paris Hilton releasing digital files that are trackable, tradable, and cannot be altered.
The tokens are backed by blockchain technology, which allows digital images and files to be made scarce. Sporting codes are experimenting with NFT 'programmability, with some trialing exclusive access to those holding an NFT while others are using them to include supporters in governance decisions. While sporting codes and fashion brands have been quick to use NFTs as a way to diversify revenue, NFTs have dominated headlines in recent months thanks to the rampant speculation in digital artworks. More than $US17.6 billion changed hands during 2021 thanks to NFT artwork sales, according to nonfungible.com, broadly reflecting the short-term investor hype around assets that can quickly rise in value.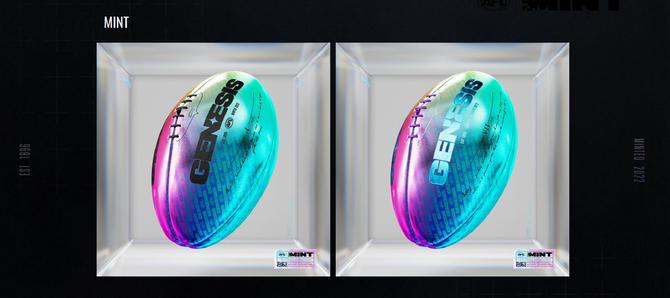 But sporting hype is also gathering pace. According to a report by Deloitte, between 4 million and 5 million sports fans globally will have purchased or have been gifted an NFT sports collectable by the end of this year. Deloitte says that NFTs relating to sports media will generate more than $US2billion ($2.7 billion) in 2022, around double last year's figure. The AFL's executive general manager customer and commercial, Kylie Rogers, said the new AFL NFT strategy leverages Animoca Brands' expanding network. "Animoca Brands is at the forefront of the Web3 space and has partnered with a significant number of sporting organisations and international brands," she said. "We know we have the most passionate fans in the world, and we want to ensure our audience can continue to experience the game in different ways. We see the Animoca Partnership as key to our next evolution in the digital fan engagement." Animoca Brands was a first mover in NFT commercialisation, despite a rocky split from the Australian Securities Exchange in March 2020 when its market capitalisation was around $120 million.
The ASX booted the crypto-based company after it began including NFT values on its balance sheet without formal regulation acknowledging how to report their worth. Less than two years later, Animoca secured a $US5.8 billion valuation after raising $US358.9 million for its blockchain-based games and web3 investment portfolio, and cementing itself as a major player in NFT strategy and development. "Australian rules football is a unique game and the AFL Mint is an opportunity to showcase it to the wider world while introducing existing fans to digital collectibles," Yat Siu, co-founder and chair of Animoca Brands, said. "This is a special project for us given our roots as an Australian company and we are honoured to bring the AFL and AFLW to the open metaverse."