By Athina Mallis Apr 21 2022 7:55AM
The AFL has signed a five-year partnership with blockchain and gamification company Animoca Brands to create the AFL Mint initiative.
By partnering with Animoca Brands and its Australian operations engine Be Media, the AFL taps into a strong local team to deliver the strategy, product roadmap and access to Animoca Brands' extensive Web3 ecosystem.
This will provide fans with immersive metaverse experiences in areas such as virtual worlds, digital art, and gaming. This partnership will see the first major Australian sporting league project in the Web3 space come to life.
The AFL joins other world sporting codes that have launched NFT programs, including NBA Top Shots, ICC Fancraze, MotoGP Ignition, and UFC Strikeforce.
The AFL is no stranger to Web3 and its technology, earlier this year, the sporting league announced a five-year $25m deal with Crypto.com.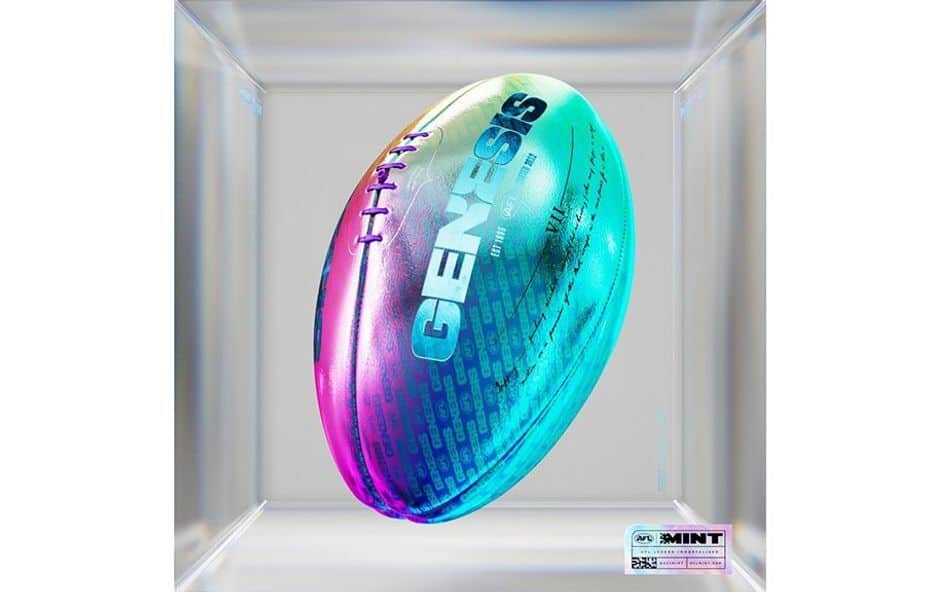 The AFL, through its AFL Mint brand, will release its first official licensed NFT 'drop' in the coming weeks.
AFL Mint is the home of official NFTs for AFL fans, allowing them to own their favourite moments from both the past and present decades. AFL Mint products will expand to deliver rewards and real-world experiences via exclusive events, including ticket upgrades, hospitality, experiential zones, and exclusive merchandise.
Gillon McLachlan, chief executive at the AFL said the partnership was an exciting new chapter forAustralian Football, AFL Players and the fans.
"Our aim is to continue to bring fans new ways of engaging in Australian football. By partnering with Animoca Brands, we will be playing in a digital space that is only getting bigger," he said.
"We are officially entering the Web3 space and excited to immortalise moments in time across our AFL and AFLW competitions."
Kylie Rogers, executive general manager customer and commercial at the AFL said partnering with Animoca Brands ensures fans are getting the best and most innovative offering possible.
"Animoca Brands is at the forefront of the Web3 space and has partnered with a significant number of sporting organisations and international brands.
"We know we have the most passionate fans in the world, and we want to ensure our audience can continue to experience the game in different ways. We see the partnership with Animoca Brands as key to our next evolution in digital fan engagement," she said.
Yat Siu, co-founder and executive chairman at Animoca Brands said, "I'm extremely pleased to partner with the AFL – Australia's premier sport – to deliver the AFL Mint.
"Australian rules football is a unique game, and the AFL Mint is an opportunity to showcase it to the wider world while introducing existing fans to digital collectibles. This is a special project for us given our roots as an Australian company and we are honoured to bring the AFL and AFLW to the open metaverse"
This week Animoca announced its acquisition of Perth digital marketing agency Be Media.