As the go-to-market arm for Animoca Brands in Australia, Be Media will leverage existing Animoca Brands' gaming IP and develop new products and decentralised services for the Australian market.
Animoca Brands Corporation Ltd will acquire Australian digital marketing agency Be Media to lead non-fungible tokens (NFT), blockchain development and metaverse partnerships for major Australian brands.
Commercial details of the deal for the Perth-based agency that also has offices across Sydney and Melbourne were kept under wraps.
It is the third deal Animoca Brands has made in the past 10 days, having bought majority positions in racing game studio Eden Games from Engine Gaming & Media and European computer game studio Darewise Entertainment, currently developing an online role-playing metaverse-like blockchain video game.
Once Be Media is acquired by the blockchain and gamification group Animoca Brands, it will leverage partnerships with key Australian brands, as its parent company advances the open metaverse and delivers digital property rights to online users via blockchain and NFTs.
NFTs are a non-interchangeable unit of data stored on a blockchain, a form of digital ledger, that can be sold and traded.
"The acquisition of Be Media will allow Animoca Brands to extend its core capabilities to support the Australian market and beyond," said Animoca Brands co-founder and executive chairman Yat Siu.
"There are tremendous opportunities in Australia and Be Media will enhance our ability to work with companies that wish to participate in the exciting opportunities presented by the emerging open metaverse."
Digital strategy
As a premium player in the Web 2.0 space, Be Media focuses on digital strategy, search and social advertising.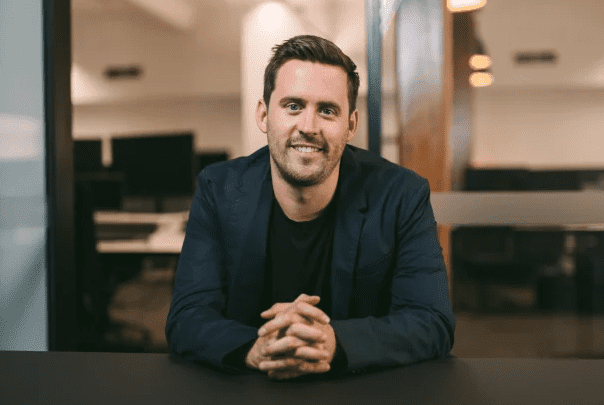 The company was founded by Australian entrepreneur Jordan Fogarty in 2013.
In addition to offices in Perth, Sydney and Melbourne, the company is an Alphabet Inc (NASDAQ:GOOG) Google Premier partner, a Meta Platforms Inc (NASDAQ:FB) Facebook partner, a Shopify (TSX:SH., NYSE:SHOP) partner and a Klaviyo partner, and handles high-profile clients that include Volkswagen Group (XETRA:VOW)'s Audi, Harley Davidson and Finbar Group Ltd (ASX:FRI).
To support the expanding pipeline of opportunities that Be Media will handle following its acquisition, the company has engaged in an aggressive hiring process in blockchain development and project management.
As the go-to-market arm for Animoca Brands in Australia, Be Media will leverage existing Animoca Brands' gaming IP and develop new products and decentralised services for the Australian market.
Animoca has been on a buying spree. This deal follows Animoca's February acquisition of motorsport-themed mobile game developer Grease Monkey, which has Torque Burnout and Torque Drift among its many titles.
Grease Monkey Games and Animation Brands Corporation are partnering with Formula DRIFT to release Torque Drift 2 in North America and Japan.
A fully playable and functional NFT will be included along with play-to-earn opportunities in the game and will include item trades on secondary markets.
Animoca Brands is also keen to 'onboard next billion people to blockchain through games' and has invested in more than 170 NFT-related companies and projects that are contributing to building the open metaverse, including Axie Infinity, OpenSea, Dapper Labs (NBA Top Shot), Yield Guild Games, Harmony, Alien Worlds, Star Atlas, among others.
Early investor
A major investor and supporter of Animoca Brands, Be Media's Fogarty will retain a significant minority ownership and will continue to serve as CEO.
Previously, Fogarty, the Anthill 30-under-30 winner and Business News 40-under-40 Entrepreneur of the Year winner served on the board of OliveX Holdings Ltd (NSX:OLX), a fitness metaverse company created and spun out of Animoca Brands.
"I couldn't be more excited to join Yat and Animoca Brands, the dominant frontrunner in Web3 with a bold vision to help to build a truly open and decentralised metaverse," said Fogarty.
"I'm honoured to have the opportunity to support cherished Australian brands who want to explore opportunities in this space and introduce their customers to the metaverse, NFTs, and the power of digital property rights.
"When I started Be Media in 2013, I did so based on the power of digital to create massive and scalable impact. The ways in which we create that impact have evolved and been refined over the last eight years, and now by becoming a part of the Animoca Brands family we will be able to make that impact global and lasting."